Organizations create and use large amounts of data at unprecedented rates. With this boom in big data comes challenges and problems in information and data protection along with the security team's coordination. Observations of an organization's performance and tracking relevant insights have simplified the job of a Chief Information Security Officer and have reduced the time it takes to complete the tasks as well. This increases productivity amongst employees and also drives down the costs that a company has to bear.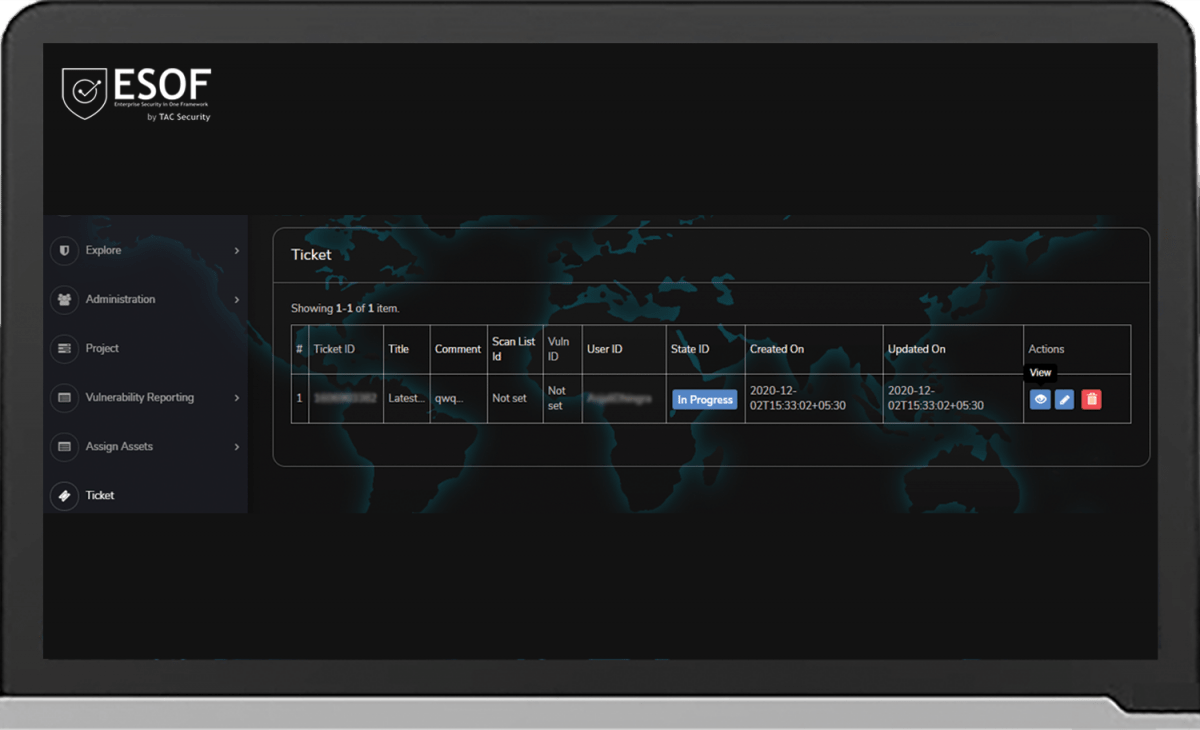 (ESOF by TAC Security – Ticketing System)
ESOF allows the CISOs and various data security teams to use the Ticketing System. The project leads/in charge can raise tickets to the teams working on vulnerabilities that can include asking for any type of information related to a vulnerability or raise a concern asking them to work on a vulnerability on a priority basis.
Pain Points:
Lack of timely communication between teams.
Lack of convenience to represent company's cyber security posture to the other wings of the business, including the management.
Lack of real time updates and notifications of the organizations posture.
Value Points:
Better communication results for the improvement of the data security of an organization.
Better communication increases the swift decision making and vulnerability patching
Easier communication on priority basis prevent cyber-attacks.
Know more about the Next Generation Vulnerability Management tool – ESOF!