With the recent announcement by the U.S. Securities and Exchange Commission (SEC) on July 26, 2023, regarding SEC Cyber Rule Compliance, the cybersecurity landscape for public companies has undergone a significant transformation. The introduction of explicit guidelines concerning cybersecurity, risk management, and governance strategy ensures enhanced transparency and places cybersecurity at the forefront of business strategy.
Key Insights from the SEC Cyber Rules
Routine Cybersecurity Disclosure
Disclosure of Significant Cyber Incidents
Timely Incident Communication
Companies are now mandated to periodically detail their cybersecurity risk management, strategy, and governance, empowering investors to assess these risks and make informed choices.
The rule necessitates disclosure of material cybersecurity events. This covers the nature, scope, timing, and substantial consequences of the incident, as well as any major impact from past incidents.
Post the recognition of a "material" cyber event, organizations have four business days to disclose it.
The rule accentuates the board of directors' role in monitoring cybersecurity threats and underscores the management's expertise in assessing and mitigating significant cybersecurity threats.
The Path for Security Leaders Amidst the New SEC Cyber Rule
While the SEC guidelines have been evolving, several organizations still grapple with compliance. A significant challenge lies in quantifying materiality essential for shielding shareholder value. The dynamic nature of cyber risks further complicates this.
To navigate these challenges, organizations need an approach that identifies primary cyber risks, discerns their materiality, and understands the gap between their current and desired risk posture in real-time.
ESOF provides a solution to address these challenges
ESOF VACA (Vulnerability & Compliance Assessment)
Continually identifies vulnerabilities and assesses compliance, aiding businesses in maintaining an updated and comprehensive risk management strategy.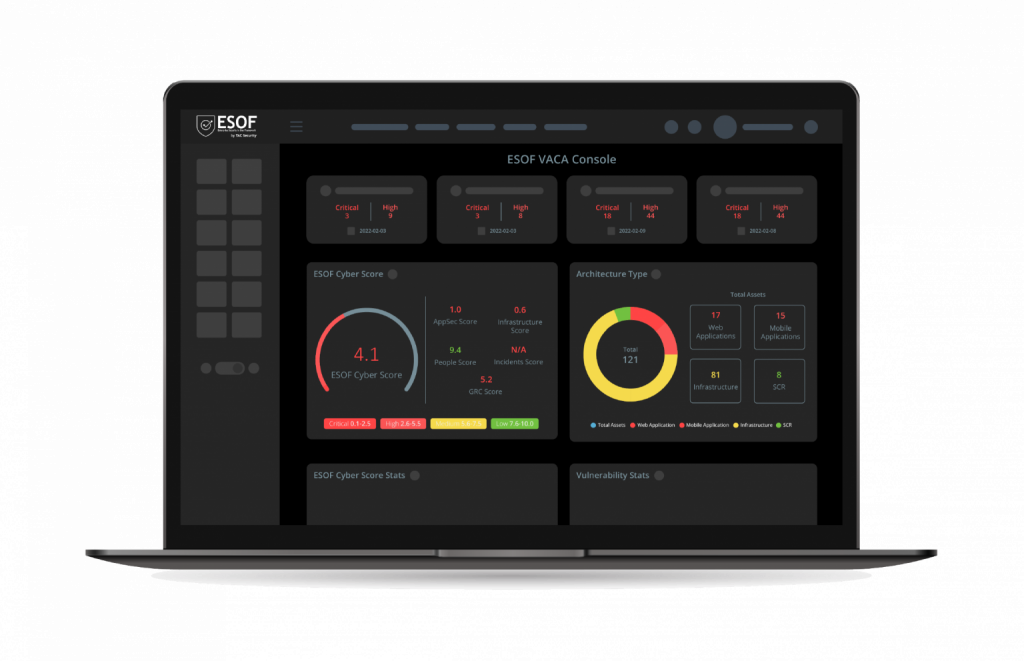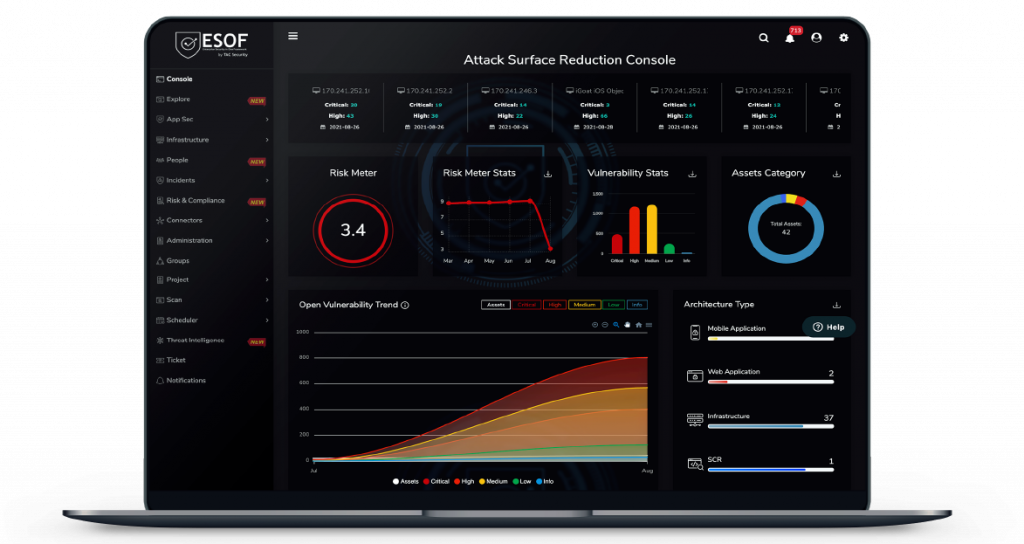 ESOF AppSec
Ensures application security compliance, a crucial component of the SEC's guidelines.
ESOF CRQ (Cyber Risk Quantification)
Transforms cyber risks from technical jargons to business terms. By quantifying the risks, organizations can make informed decisions, prioritize actions, and understand the materiality of an incident.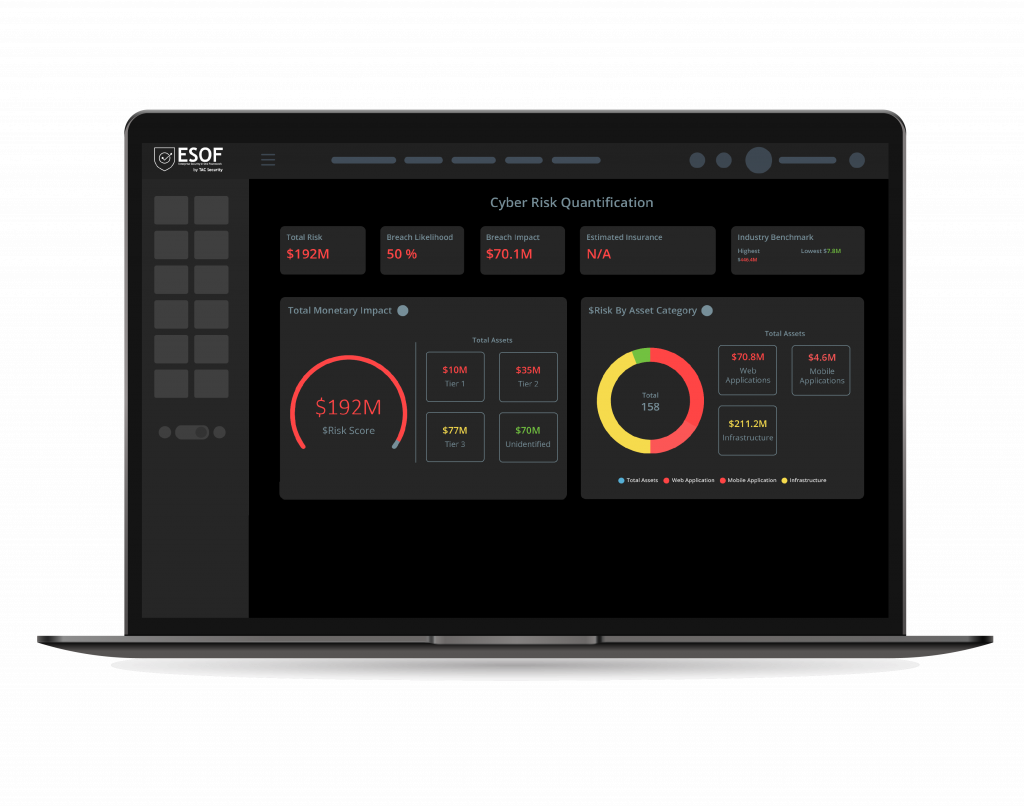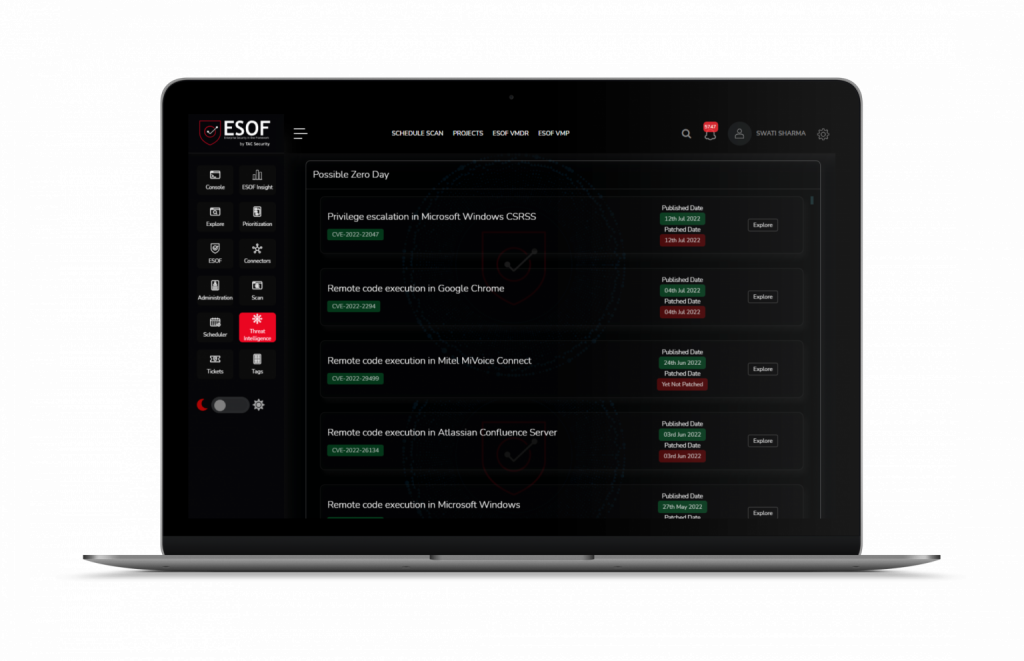 ESOF Prediction
Offers insights into potential future threats, enabling proactive risk management and ensuring that you're aligned with the SEC's demands.
Tailoring Your SEC Compliance Strategy with ESOF

Identifying and Prioritizing Risks
Utilize ESOF VACA and ESOF Prediction to recognize current vulnerabilities and anticipate future threats. By doing so, you can address the most pressing risks and ensure compliance with the SEC ruling.

Materiality Quantification
With ESOF CRQ, transform the ambiguity of incident materiality into quantifiable metrics. By doing so, security leaders can present concrete data to justify risk assessment decisions.

Swift Incident Response
In the event of a cyber incident, leverage the ESOF suite to quickly understand the scale and materiality of the breach. With this clarity, not only can organizations meet the SEC's four-day disclosure requirement but also deploy targeted mitigation strategies.

Board and Executive Communication
Use ESOF's comprehensive reporting capabilities to ensure that the board and executive team are consistently updated on the organization's cybersecurity posture, risk management efforts, and compliance with the SEC rule.
The new SEC Cyber Rules herald a significant shift in cybersecurity risk management. To meet these stringent regulations, organizations must adopt sophisticated, proactive tools. ESOF's suite offers a comprehensive solution, ensuring that companies are not just compliant but are also resilient in the face of ever-evolving cyber threats.
Adopt ESOF by TAC Security, an AI-powered Vulnerability Management Platform complete with Cyber Risk Quantification. Equip your business to seamlessly meet the SEC's stringent requirements. Connect with one of our cyber risk specialists for a personalized demo today.