Rapid Digital transformation across the globe accelerated due to a pandemic. Organizations have rapidly digitalized, and security has elevated to become a board-level conversation. The continuous increase of vulnerabilities discovered in the complete IT Infrastructure of the organization has made it essential to accurately represent the possible exposure is fundamental to keep remediation focused on eliminating the most critical risks. Today's complex network demands vulnerability management tools that support a risk-based approach to prioritization.
What is Vulnerability Prioritization?
In an ideal world, the organization would be able to patch every vulnerability found in the system, But in the real world, it is impossible to patch every vulnerability found. A lot of times the vulnerability found are critical and have to be patched immediately to avoid attacks, this cannot be done unless the team knows which ones exactly have to be actioned upon among the millions of vulnerabilities found.
Hence, the vulnerability prioritization is important to know which of them have to be fixed on priority. This AI-based feature lets the team fix the major vulnerabilities first and gives the others a scale of importance to fix as needed.
Vulnerability Prioritization with ESOF
Enterprise Security in One Framework (ESOF) is a state-of-the-art suite product that helps organizations manage their entire IT infrastructure on a single platform. One of the benefits of ESOF is its ability to prioritize.
ESOF has the unique ability to prioritize the vulnerabilities according to the level of threat it possesses while helping with tailored remediation to patch them as soon as possible.
ESOF prioritizes the top 10 vulnerabilities and vulnerable assets present in your system that would need immediate remediation to ward off adversaries. It also lets you further narrow down to the top 5 vulnerabilities present for faster action.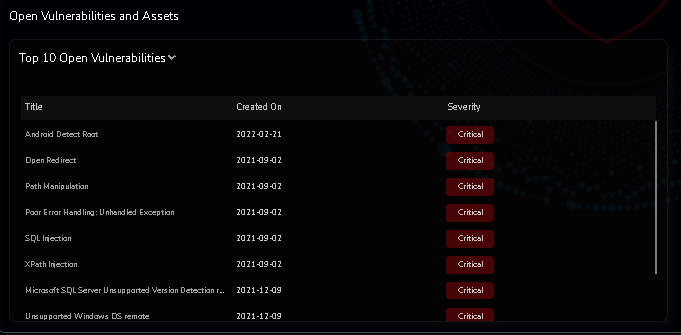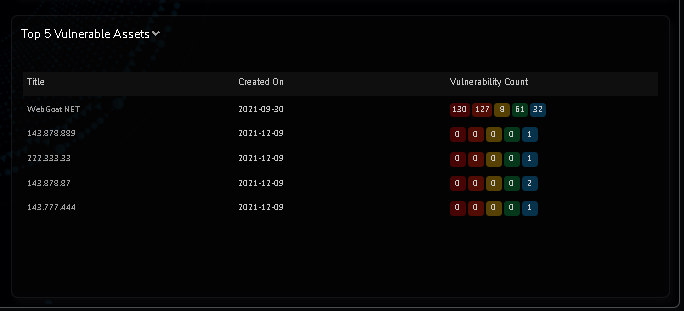 ESOF also allows you to know your top 5 Mobile and Web vulnerabilities present in your organization.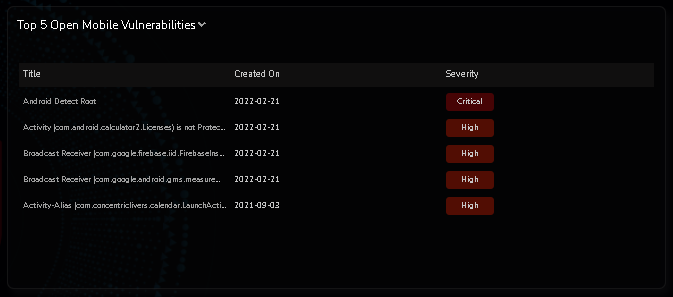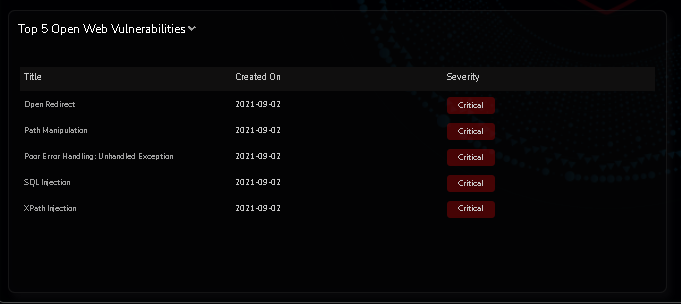 Security Leaders can then click on those vulnerabilities which would allow them to deep dive and remediate at a faster pace.
Benefits of Prioritization
Faster remediation process as the teams do not have to go through lengthy reports
Knowing which vulnerabilities exactly to be patched first, reducing exposure time
Sync in actions across the organization
Improved workload management
Cost-effective
Conclusion
In the recent ever-expanding attack surface in the industry, it is greatly important to be able to prioritize your critical vulnerabilities.
Request a demo to prioritize your vulnerabilities.