Vulnerability reports are long and complex which may contain up to thousands of entries. A CISO spends an enormous time to manually read the reports while investigating, prioritizing and mitigating the vulnerabilities present. Also, various scanners display results in a complex manner which is hectic for the data security teams to analyze and mitigate.
Our product ESOF, displays various scan lists in the form of a tabular manner that helps the CISOs to view the information in reports format and view the severities in a simplified manner. The user can view detailed information of the scans in the form of various graphs and also other information related to the severity. The most critical vulnerability to the lowest threat can easily be viewed in ESOF.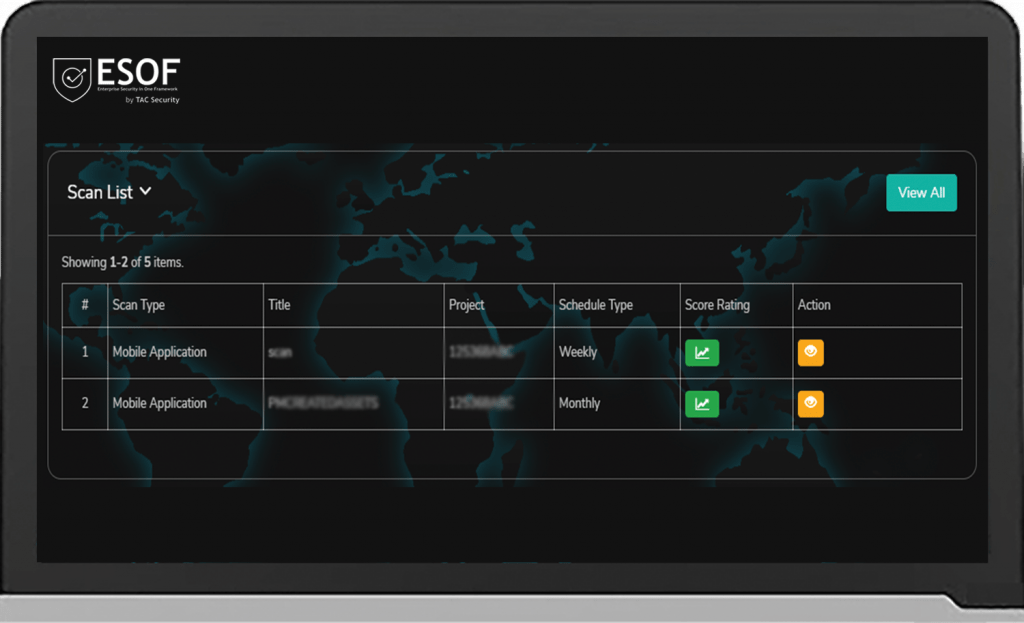 (ESOF by TAC Security Vulnerability Management – Scan List)
Pain Points:
Differentiating complex reports on the basis of their scan type is time consuming and complex.
Lack in overview of scan list with individual scan rating.
No review of organized scan list leads to mismanagement.
Value Points:
Individual scan rating of each scan list provides better cyber security posture.
With new scans added on the front page provide better risk management.
Easy to review the number of scans initiated.
Read more on the Next – Generation Vulnerability Management tool – ESOF!