With organizations creating and using data at unprecedented rates it becomes a challenge to showcase the security posture of a company on monthly basis. The regular review of past scores of the company keeps a regulatory check on the performance of the data security teams and thus helps in increasing the cyber security. This also increases productivity amongst employees and various departments.
ESOF allows organizations to safeguard their data and provide accurate results in the form of a score ranging from 0 to 10. Every time the user uploads data a new score is generated and this score can be seen on monthly basis. ESOF Score stats are an effective way for CISOs to obtain authentic time assessments of cyber security risks. Cyber Risk Score stats will provide a Cyber Security Posture of Company's management and business executives.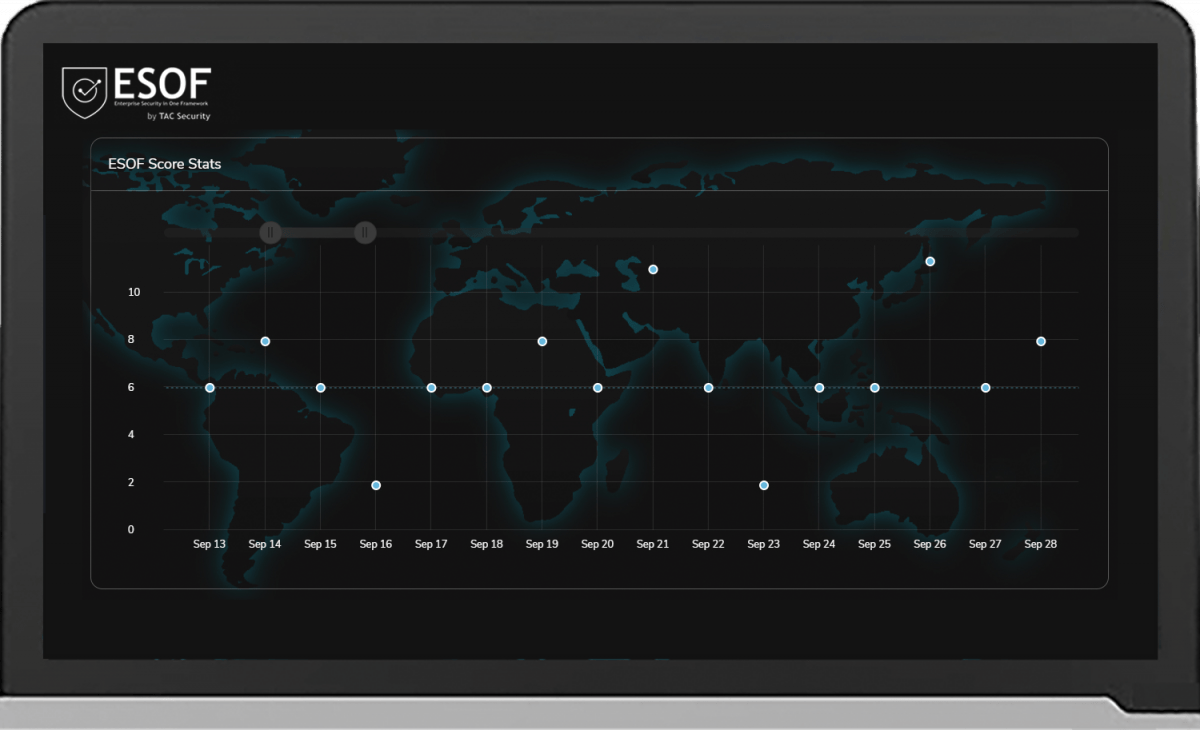 (ESOF by TAC Security Vulnerability Management – Score Statistics)
Pain Points:
Lack of simple explanation of the organizations Cyber Security Posture to the Management on monthly basis.
No review of a company's past performance restricting long term planning.
Lack of overview of IT assets and individual asset score.
Value Points:
Monthly review of scores reveals the data security levels of an organization.
Better score history increases the company value and its relevant data.
Easier comparison of security levels from past to present in one graph.
Know more about the Next Generation Vulnerability Management tool – ESOF!