Organizations have a hard time figuring out the total amount of vulnerabilities found in their IT Stack in a simplified manner. They have to go through all the vulnerabilities, which consumes a lot of time to distinguish between the vulnerabilities severity. ESOF platform displays the total count of all the vulnerabilities in a graphical manner which helps the user to better understand the total count of all the vulnerabilities reported.

Stats are the easiest way to showcase large amounts of information. The artificial intelligence in ESOF analyzes and deploys various graphical models and also provide statistical design and analysis for thousands of vulnerabilities. It gives a clear view of the critical and low vulnerability count. It gives the total count of the vulnerabilities which helps the CISOs to accurately view the vulnerability type and act upon it on priority basis. Furthermore, it helps the CISOs to secure the organization's data with pin point accuracy. The stats are divided into colors which represent the vulnerability type.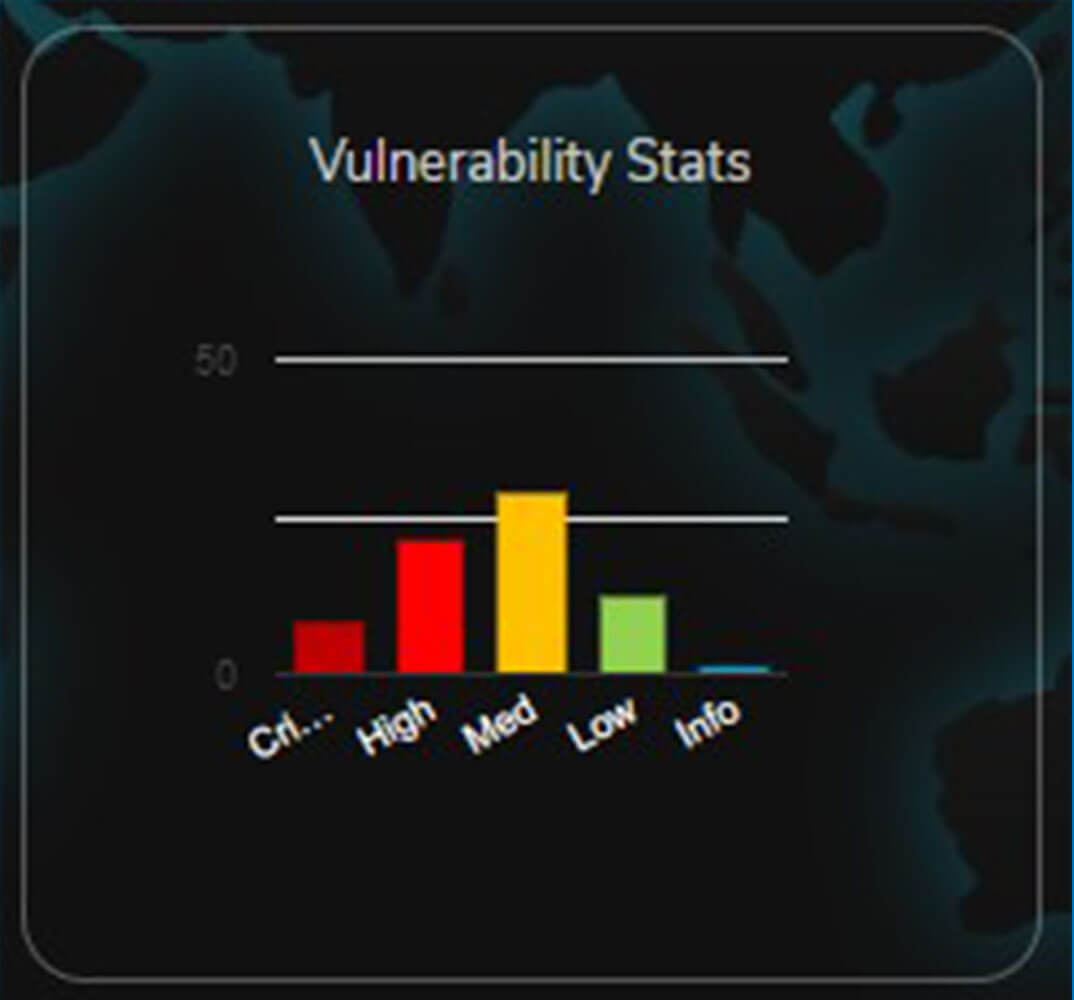 (ESOF by TAC Security Vulnerability Management – Vulnerability Statistics)
Pain Points:
Lack of vulnerability count in an organization's data
Lack in the count of Valuable data, assets and its severity levels.
Valuable time taken to view the stats manually
Value Points:
Displays accurate information regarding the severity count.
Reduces the time of CISOs by displaying the information in the form of graphs.
Color coded bars make is easier to view the vulnerabilities.
Try Next-Generation Vulnerability Management Tool ESOF's Vulnerability Statistics!