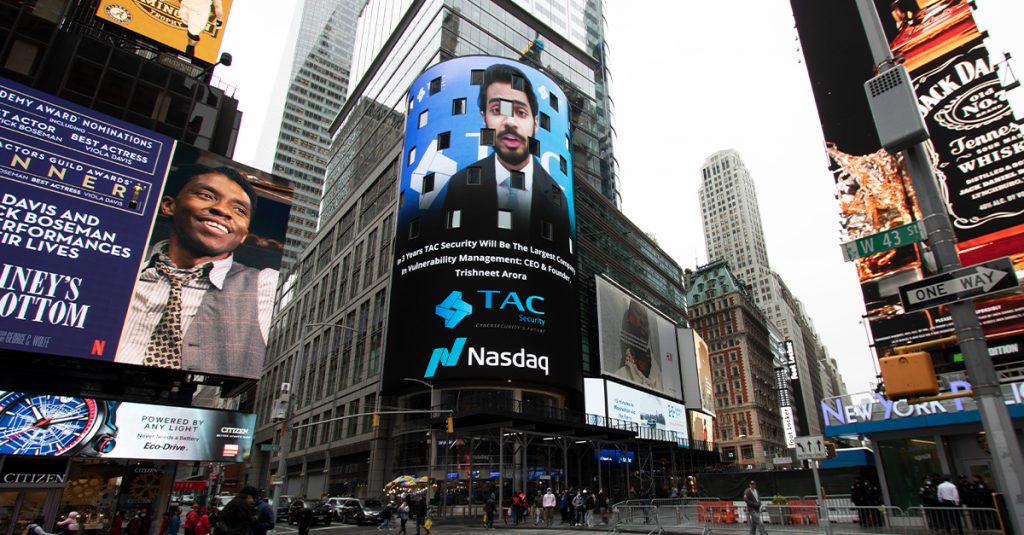 TAC Security celebrates triple the business of Risk and Vulnerability Management through COVID-19.
We are delighted to share that we have grown 300% even during the lockdown and have won a record number of new clients during the pandemic escalating our expansion in the vulnerability and risk management area.
The global pandemic has made it essential for every organization to have a sound cybersecurity plan as the world has completely digitalized overnight and with the growing demand for Vulnerability and Risk Management the companies and governments are actively seeking easier, more effective methods to improve their remote cybersecurity. Enterprise Security in One Framework (ESOF) helps exactly in the same manner.
New Customers & Key Achievements in FY20-21:

Top Global Fortune 500 Companies
One of the largest global financial institution
More than 10 Banks
Large HealthTech Companies
4 Years in the row securing National Payments Corporation of India's UPI Applications
CEO Awarded with "Entrepreneur of the Year" by Entrepreneur Magazine
Top 100 List of Great People Manager Company by GMI association with Forbes India
Strengthen CxO team globally
CEO became member of Forbes Technology Council
"The world is adapting to complete digitization and working from home, so cybersecurity becomes an increasingly essential part of company requirements and plans. TAC Security ensures easy monitoring and remediation of the complete IT infrastructure in one place with accurate scores and prioritizations for vulnerabilities discovered." said Chris Fisher, Chief Marketing Officer.
ESOF takes risk-based vulnerability management to the next level by identifying, prioritizing, safely exploiting, and helping to remediate vulnerabilities in legacy and non-traditional vectors. It provides organizations with an aggregate risk meter that incorporates data from the widest view of organization vulnerabilities. ESOF machine learning algorithms and remediation playbooks help prioritize business technical risk and provide an accurate cyber risk score.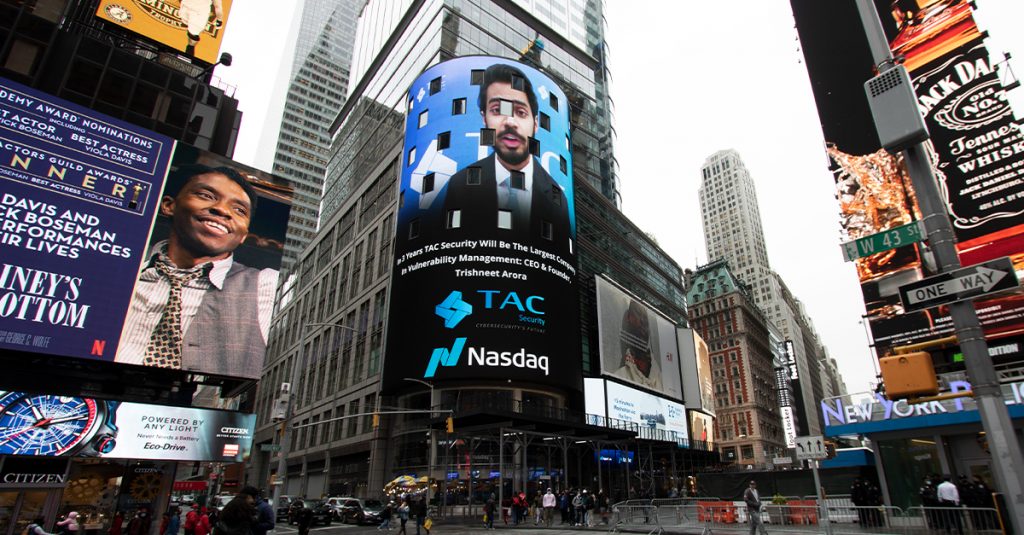 "There's no single large player who's dedicatedly working on Risk & Vulnerability Management Product, we took an early decision to build the next generation VMP ESOF and in next 3 years TAC Security will be the largest global player of Vulnerability Management." said, Founder & Chief Executive Officer, Trishneet Arora
The TAC Security family would like to thank NASDAQ for bestowing us with such honor and warm wishes by being a part of our success. It is truly a dream come true for us after all the hard work and endless hours we have invested in securing Cybersecurity's Future!
As we celebrate yet another successful financial year, we would like to thank the everyone without whom this would not be possible.
To our ever supportive clients, we could have not done this without your constant trust and encouragement.
To our partners across the globe, you make it easy for us to protect the CyberSecurity's Future to our best of the abilities.
And lastly, the VulMan! We embark upon a new journey every day to protect the cyber security universe a little better with a new milestone to achieve. Thank you all for your unconditional support and hard work.
Here's to an even better 2021-2022!