Insight into Next-Gen Vulnerability Management - ESOF Scorecard
In today's digital age, data has become the fuel of every business. Businesses and organizations are creating and using data at unprecedented rates. With this boom in big data comes bigger challenges and problems in information and data protection. It has become imperative to efficiently protect the data of an organization. Observations tell us that an insight into an organization's security performance and tracking relevant insights has simplified the Chief Information Security Officer's job to protect the organization while reducing the time taken to complete the tasks as well. This increases productivity amongst employees and also drives down the costs that a company has to bear drastically.

ESOF allows the organizations to have an overview of their data to safeguard and provide accurate results from 0 to 10. ESOF Scorecard is an effective way for a CISOs to obtain authentic real time posture of cyber security risks and highlights the areas that require further remediation. This Cyber Risk Scorecard provides the Cyber Security Posture of Company to management and business executives. Predictive scores help to understand the cyber security posture of an organization at the closure of the vulnerabilities.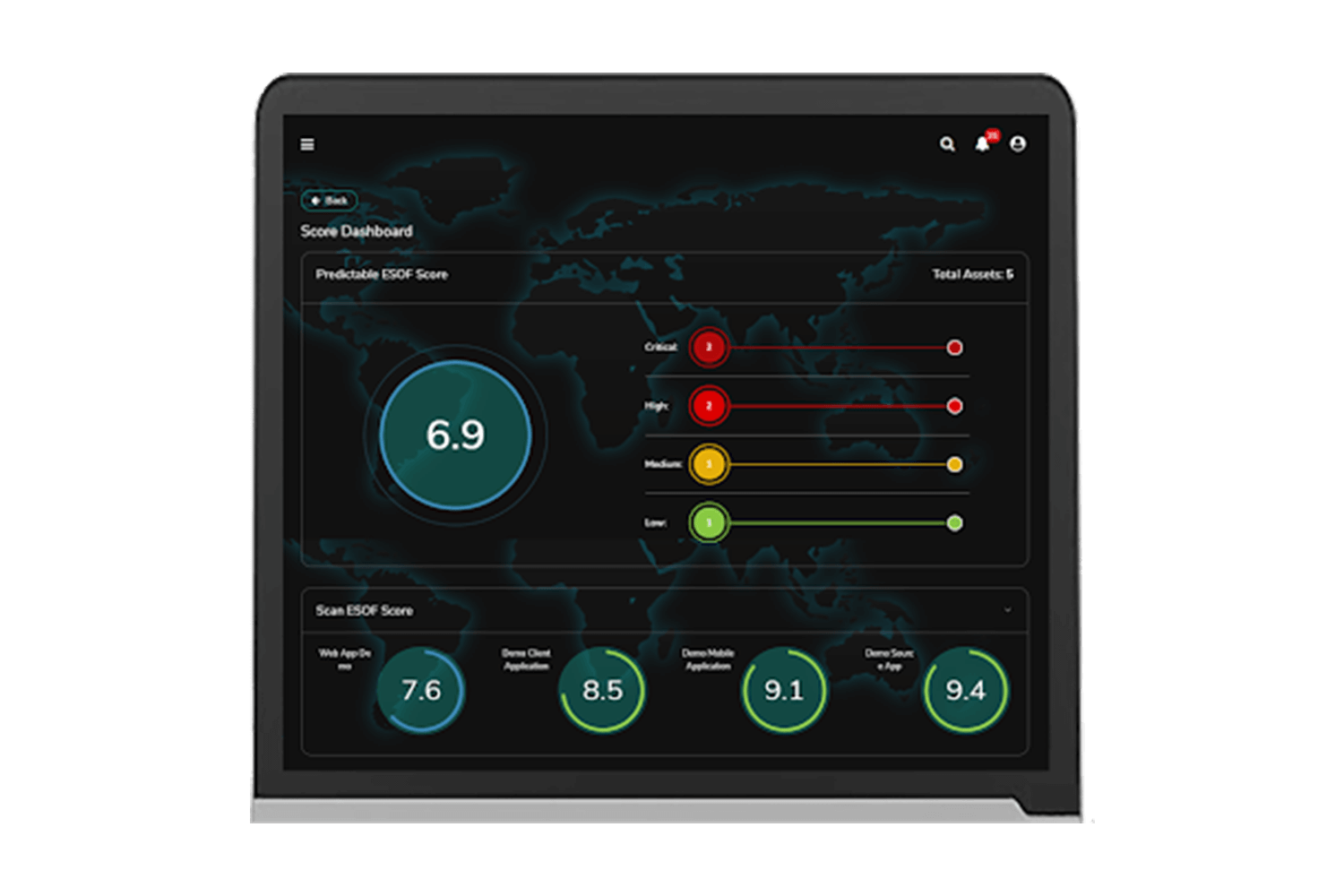 (ESOF by TAC Security Vulnerability Management Cyber Score)
Pain Points:
Lack of convenience to represent company's cyber security posture to the other wings of the organization, including the management.
Lack of predictive score to understand the future state of the infrastructure.
Lack of overview of IT assets and individual asset score.
Still trying to understand CVSS Score
Value Points:
Provides the cyber security score of an organization
ESOF Score helps you to understand the macro score from CVSS micro scores.
A better score increases the company's security value and its relevant data.
Predictive scores help the CISO to better understand the cyber security posture of an organization in near future.
Easier comparison of security levels from past to present.
Try Next-Generation Vulnerability Management Tool ESOF's Score!