It is difficult pinpoint the total number of scans performed in an organization according to their architecture categories (Web application, Mobile application, infrastructure or Source code review). This feature is not available in every scanner or VM platform which should help the CISOs to keep a check on the number of scans in each category.
Our product ESOF displays the total count in each category which helps the CISOs to effectively work and remediate the vulnerabilities in each architecture category. This helps regulate the teams as well. Providing a separate score card for each scan type. This also helps the organization keep a check on the number of scans initiated in each category and reveal the cyber risk.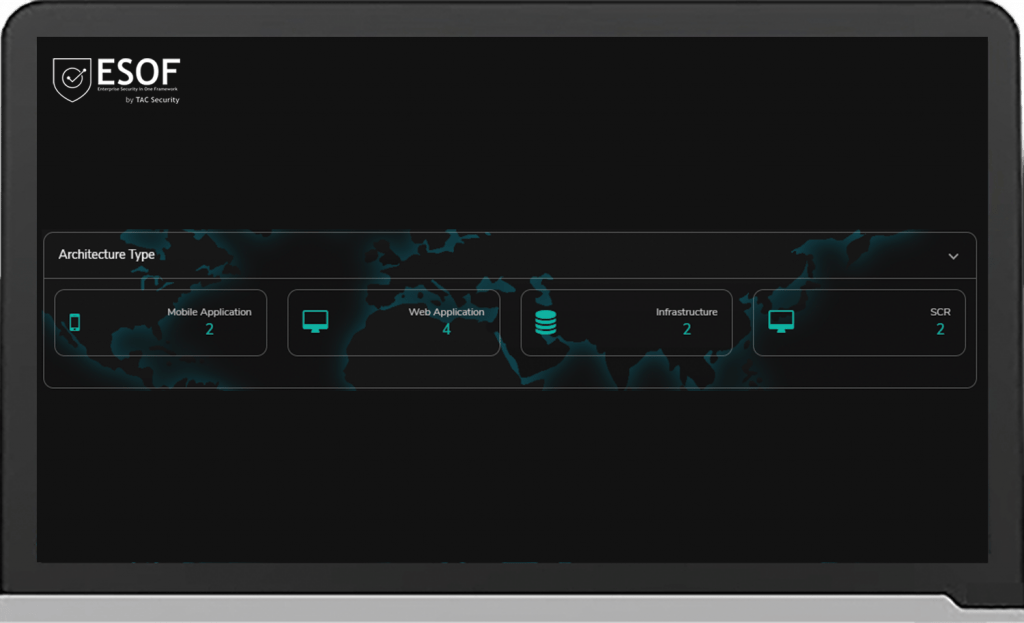 (ESOF by TAC Security Vulnerability Management – Architecture Categories)
Pain Points:
Differentiating complex reports on the basis of their scan type is time consuming and complex.
Lack of overview of scan type with its individual score.
No review of architecture performance score leads to mismanagement.
Value Points:
Individual score cards of each scan type provide better cyber security posture.
Individual dashboard provides better understanding in detail of each scan type.
Easy to review the number of scans initiated.
Know more about the Next Generation Vulnerability Management tool – ESOF!